Flexible Manufacturing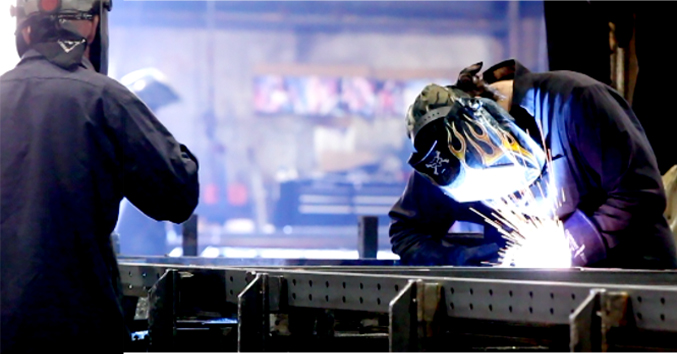 The Leader in Structural Steel
FRAZIER is an accredited industry leader in structural steel. When developing our manufacturing capabilities in 1949, we made a fundamental decision to use structural steel instead of inferior roll-formed steel in all of our products. Since then, FRAZIER has become the leading producer of structural steel pallet rack systems with the greatest production capacity in the industry.
Benefits of Structural Steel with FRAZIER Manufacturing
Reinforced channel corners with thicker steel columns
Structural steel that can withstand far greater impact and hold more pounds of weight per foot than rolled steel
Bolted connections recognized as the industry's strongest connection method
Damaged uprights retain approximately 90% of their original load capacity and can be repaired on-site
All welders are AWS or CWB certified, the highest industry standard
Superior durability of structural steel means longer life with less damage
Lower repair and replacement costs
Use of special mill bulk pricing
FRAZIER Flexibility
With our network of 10 fabrication facilities,strategically located throughout North America, FRAZIER guarantees manufacturing flexibility while meeting tight construction deadlines. Our unique manufacturing network affords us the ability to reduce freight and installation costs, resulting in the most competitive prices.